SimpliVue: The Next Chapter
Our team at Interson is always looking for ways to improve, so we developed a user interface that looks familiar but also enables a better workflow. SimpliVue is a significant step towards making ultrasound imaging easier and accessible to many more. Combined with the remarkable Simpli Series probes that are ready to deliver the versatility and performance that today's medical imaging demands, there's never been a better time for the Simpli platform.
Find the probe that's right for you.
Choose from two types of transducers depending on your application.
Customized Presets

Optimize your system with customized presets for your specific application.

Quality without Complexity

Let your intuition guide you through the easy-to-use features.

The tools and settings you need are right under your fingertips.

Getting Started is Fast and Easy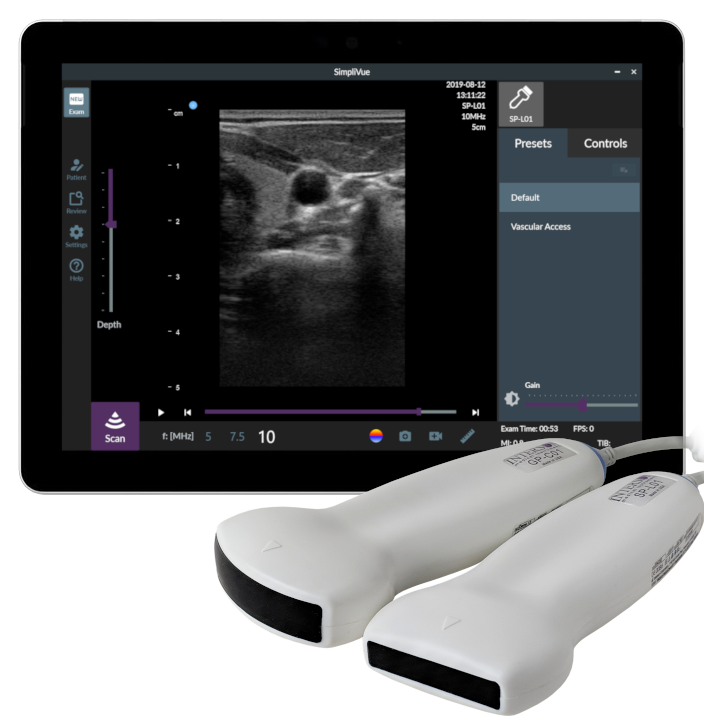 Simply install the software, connect the probe, and you're ready to go.